Packing lunches
This was my first year packing a lunch for my son at school.
At home, we eat lots of nuts and peanut butter as a good protein source at snacks.
Suddenly, that source of protein is forbidden between the hours of 8:00 AM and 3:00 PM and so I've had to get a little more resourceful about making and sending snacks.
As with most kids, my son finds snacks WAY more appealing than actual meals.
Don't panic if your kid (big or little) eats better at snacks then they do at meals.
Every time they eat is an opportunity to take in nutrients and nourish their body.
As the parents, we are in control of what the snack options are.
Here are some quick, easy, healthy snacks that nourish both young and old bodies and can be sent to school or made at home for a quick after-school snack.
Energy Bites
These little babies come together quickly in a food processor or just mixed by hand. They don't require baking, and are fun for the littles to practice their rolling.  Sometimes they do require nut butter as part of the glue, but a simple swap out to a seed butter like pumpkin seed butter can make them school friendly.  Try the No Bake Apple Oat Energy Bites or my personal favorite, the Chickpea Energy Bites.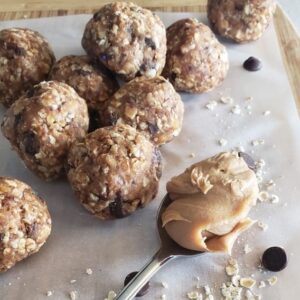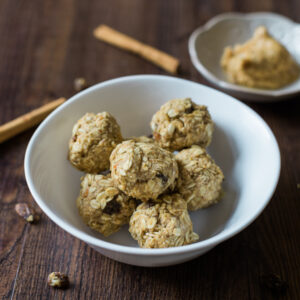 Homemade Takes On A Processed Snack
Making your own fruit leather, fruit roll ups, or granola bars can both be fun and usually, very full of nutrients and antioxidants. This fruit roll up recipe makes a perfect addition to the lunch kit or this amazing homemade granola bar is good for an after-school snack.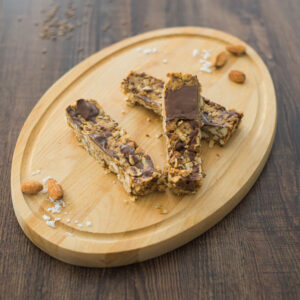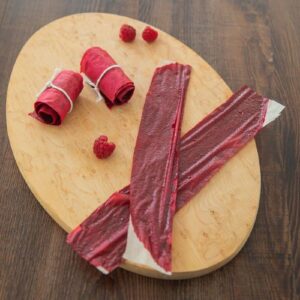 Mug Cakes
Mug cakes seem like an indulgent treat when you're looking for a fast and easy dessert at night, but they can be great and wholesome as a quick snack. High fibre carbohydrates like oat bran and oats paired with seeds, spices, banana, and chocolate for a little sweetness make a warm (and healthy) combo that feels like a treat.  The Sunflower Oat Bran Mug Cake does it all.  Top it with a little Greek yogurt and you'll feel like you're eating dessert for a snack.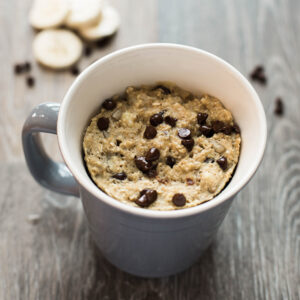 Yogurt Bites
Speaking of indulgent, something right of the freezer sometimes hits the spot! These Frozen Yogurt Pudding Bites are CUTE and a source of protein and fibre.  They've got a long shelf-life because they live in the freezer, so you can make a big batch and pull it out at snack time!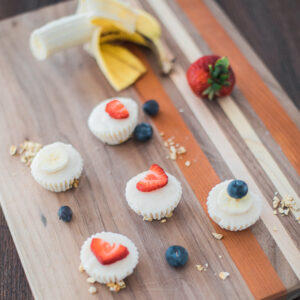 Nutrient-Packed Smoothies
 

 

Feeding bigger appetites after school?

 

Try one of these nutrient-packed smoothies.

 

Use plain or flavoured Greek yogurt for the protein, and feel free to add 1-2 TBSP hemp hearts to add healthy fat and a little extra protein.

 

The sky is the limit with smoothie flavours, so mix and match to your heart's content or try one of these tested and true versions:
Remember, snacking is not something to be restricted so that your kids eat more at supper.  It's normal for kids to eat more at some meals and less at others.  Instead, consider each meal or snack an opportunity to offer nourishing and fun foods. 
Happy snacking!